What sort of music do you play?
I play a wide variety of styles to suit the particular occasion. Contemporary pop songs to show tunes to jazz standards to classical favourites – Michael Jackson to Lloyd Webber and Cole Porter to Beethoven – plus everything in between! Just let me know what sort of music you would like me to play
How do you manage to play such a variety of styles?
This probably reflects my background. I had a traditional classical training doing all the grades and diploma but also attended a specialist Jazz music college. And professionally my work as pianist/keyboard player/Musical Director has always been in commercial and poplar music. So it feels natural to me to move between different styles of music
How long do you play for?
This is flexible depending on the circumstances of the particular engagement but as a general rule I would play for as long as is suitable for the engagement.  A guideline for playing times and break times may be discussed and agreed in advance if appropriate
What do you charge?
Fees start from £300 although this varies according to such factors as location, length of engagement and if I'm required to provide my keyboard. I would suggest you explain the details and requirements of your particular occasion and I will give a personalised quote
Can we meet before I book you?
Yes of course. I recommend a meeting to discuss your requirements. Also, you are welcome if possible to see me playing at another engagement
How will the booking be confirmed?
Once we have agreed the details and requirements for your special occasion I will ask for a nominal deposit. On receipt of the deposit I will forward a written confirmation of the booking
Do you do requests?
Only if asked! Yes always happy to do requests if possible. Requests for particular song titles and preferences for certain styles of music may also be discussed and agreed in advance
Do you have a list of your entire repertoire of songs and tunes?
Yes – drop me a line and I'll forward the latest updated repertoire list. New song titles are constantly being added to the list.
Can you do vocals?
Yes I'm happy to do some vocals but should emphasise I am primarily a pianist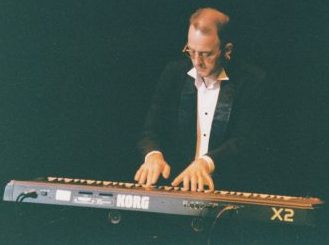 How far do you travel?
All areas and all offers are considered throughout London, UK and overseas! I'm now based in Bourne End, South Bucks having previously lived for a long time in Finchley north London, hence the name Pianist North London. I'm always happy and willing to travel if required. The fees will of course vary accordingly
I'm preparing for an audition…can you help me to rehearse and perform my songs?
Absolutely. I'd be happy to rehearse your songs and can also provide vocal coaching and guidance regarding audition technique if need be. Fees are negotiable and by agreement.
Do you have Public Liability Insurance?
Yes and providing cover for up to £5,000,000. The certificate is available if required 
Do you accompany singers?
Yes I'm always happy to accompany singers

Can you provide a singer to perform with you?
Yes I can provide a male or female singer to perform with me as a duo. I can also provide a trio, quartet, quintet or larger ensemble if required
Do you read music or play by ear?
I do read music and also play by ear and I'm happy to do either
The venue has no piano, do you have your own keyboard?
Yes I can supply my own portable keyboard. I use the Roland RD800 which is the latest flagship Roland stage digital piano and has excellent sampled grand piano and electric piano sounds. I also use the Yamaha Stagepass PA sound system to create a warm and attractive stereo sound.

Can you play outside?
Yes (weather permitting!)